Shopping Cart
Your Cart is Empty
There was an error with PayPal
Click here to try again
Thank you for your business!
You should be receiving an order confirmation from Paypal shortly.
Exit Shopping Cart
Marylin's Crafty Corner LLC
Heartfelt Creations, What can I say about them except that their products are fantastic! I love them so much I became a Platinum member.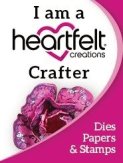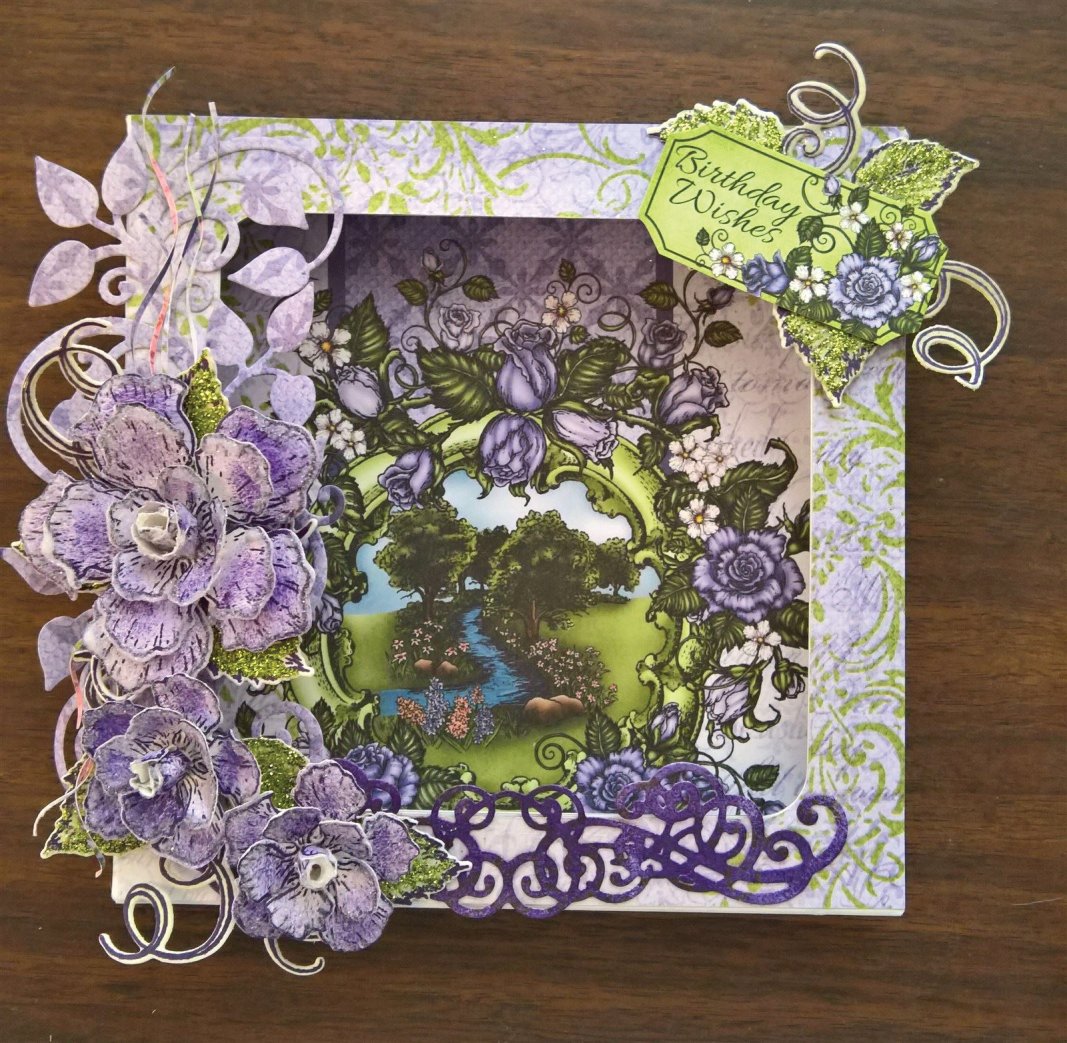 I just can't get enough of their products. They have stamp sets and dies that work with their paper pads. The die cuts can even cut out some of the items from the paper pads, so that you do not even have to color them. All you have to do is cut them out.
I made this card for my daughter for her 29th birthday. I used the classic rose stamp set, die cuts, and paper.
Hello Everyone,
I  don't know about you, but I really need to get started on making my Christmas cards. I have already completed step one. Which is to make a list of who you want to send them to.
I have an idea of how I am going to make them, it's just a matter of stamping the trees and then coloring them. I want to try a new method I learned this year in a workshop at '
The Cat's Meow
' in Oakhurst, California. They offer some awesome classes there. I also bought a cool product that should make my trees look like they have snow on them. I still have to play around with it a little more before I use it on my cards. I will post a picture of my 2015 Christmas card when I get one done.

Projects are taking longer to do these days, but I am working through it. Taking my time and taking numerous breaks to rest my hands.
Take care everyone.
Happy Crafting,
Marylin

Hello Internet World, 
Happy November! Happy Birthday to everyone who celebrates a birthday this month.
It is getting close to the Thanksgiving holiday already. Where did this year go. I have been trying to do a project a month, but with school and work taking up most of my time, it's been difficult this year. I was able to get quite a bit done this summer, but not as much as I would have liked to. Sometimes there is just not enough time to get everything done.
I will get pictures posted soon of the projects I completed this summer.
I am currently working on some new things and will get them posted once they are completed.
Thank you for visiting.
Marylin
Good Morning Crafty World,
I just wanted to wish everyone a wonderful Monday. It's nice to have a morning where I don't feel rushed to get to work. I actually woke up on time. :)
I am waiting for some fireline to arrive in the mail so that I can finish a project. I am really hoping that it arrives today.
I have finished a few projects and will be posting them soon.
I will also post the picture of my current project once it's complete. It has a butterfly theme. It's going to be cute I think.
Well, time to start my day.
Have a wonderful Monday, and happy crafting!
Marylin
Hello Fellow Crafters,
It's time for me to start seriously cleaning house. I am in the process of preparing some items for sale. I will be posting them this coming weekend. There will be some jewelry, various craft kits, plastic canvas whole sheets and cut into strips in various colors. There will also be some beads, homemade cards. Who knows what else I may find. I may even cut up some more of my scraps to make blocks for quilting.

You'll just have to come back and take a look.
As always, I thank you for visiting and hope you come back for another visit.
Take care and Happy Crafting!
Marylin

Project #2, completed 7/26/11
I have finished kit #2 called Seaside Ensemble.  I hope you like it.  It was fun and really easy to make.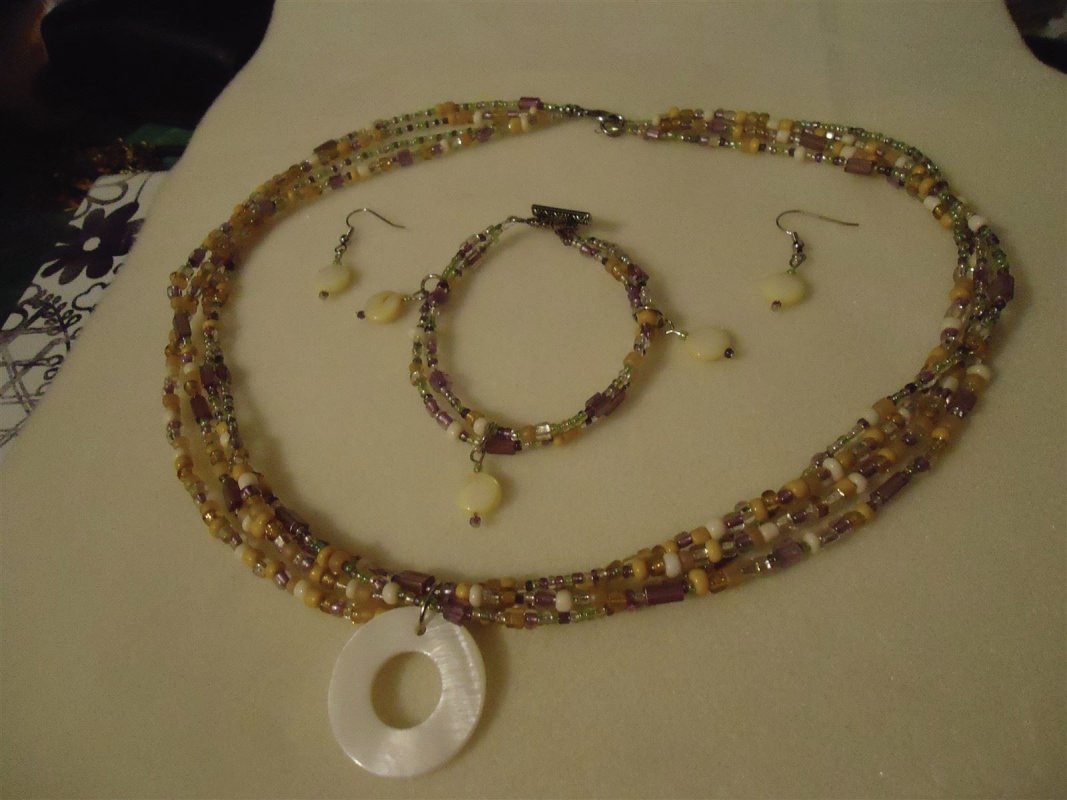 I'm not sure about the hook on the necklace.  I haven't used them before.  We'll see how it goes.  I may have to redo the necklace with a type of latch.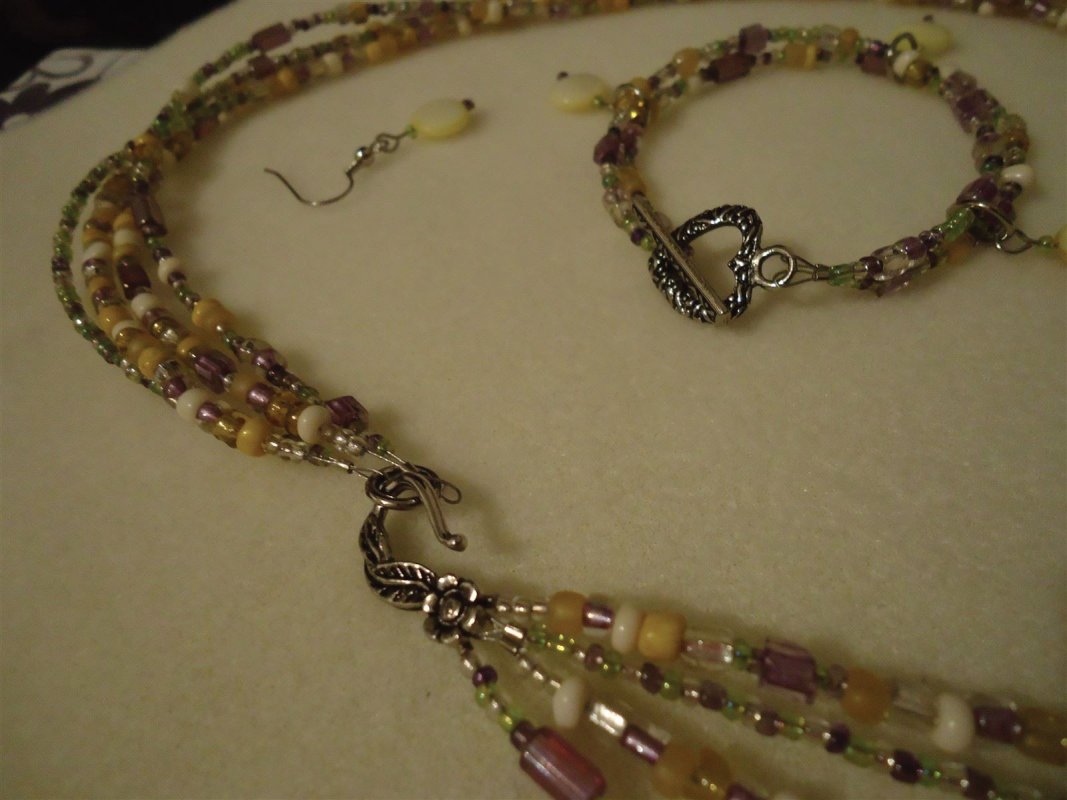 This is the latch that came in the kit.  If I redo it, I will post an updated picture.
Let me know what you think.
I am currently working on Project #3 of ?.  Hope to have it done before school starts again on the 15th.
Thank you looking and happy beading.
Hello Everyone and thank you for stopping by today.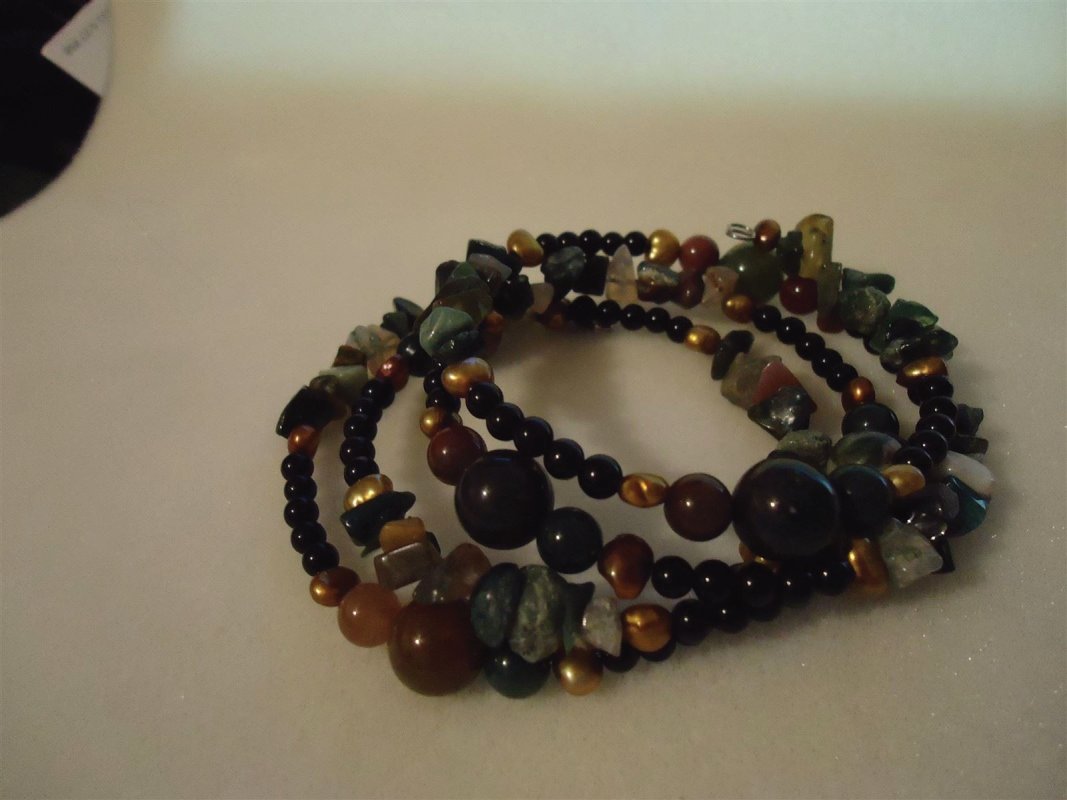 I recently finished a bracelet using memory wire.  It looks pretty cool.  First time I have used it.  It actually was a kit that I found among all my craft kits that I forgot I had. 




This kit I obtained over a year ago through one of those kit of the month clubs.  No, I had to cancel the subscription, because I was getting too far behind.







I have several goals that I would like to accomplish this year, one, of which, is to complete as many project kits that I can that have been in my closet for who knows how long.  Yes, probably as long as this bracelet kit.  ;)




I also have kits that I have started and for some reason or other, they remain unfinished. 




I purchased some unfinished projects from ebay last year.  They were unfinished because the person who had started them passed away.  I don't want to be one of those people who has a lot of unfinished projects that my loved ones will have to worry about getting rid of after I'm gone. 




I had finished another beading project, a set of peacock earrings.  I gave them away to a co-worker who really loves peacocks as much as I do.  She was the only person who noticed them that day.  :)  Once I had given them to her, I realized that I had forgotten to take a picture of them.  I did, however, have enough to make another one, with only having to purchase a few supplies to complete the set.  Once I complete the second pair, I will post them on here as well.




I am also working on a peacock necklace.  I just love the colors with the blues, greens, aqua, etc.




Well, I must go for now.  I have a lot of work to do.  Not only working on my goal for the year but also school work.




Thank you for reading and happy crafting!




Marylin


0

/